Show all Kristian Schmidt collections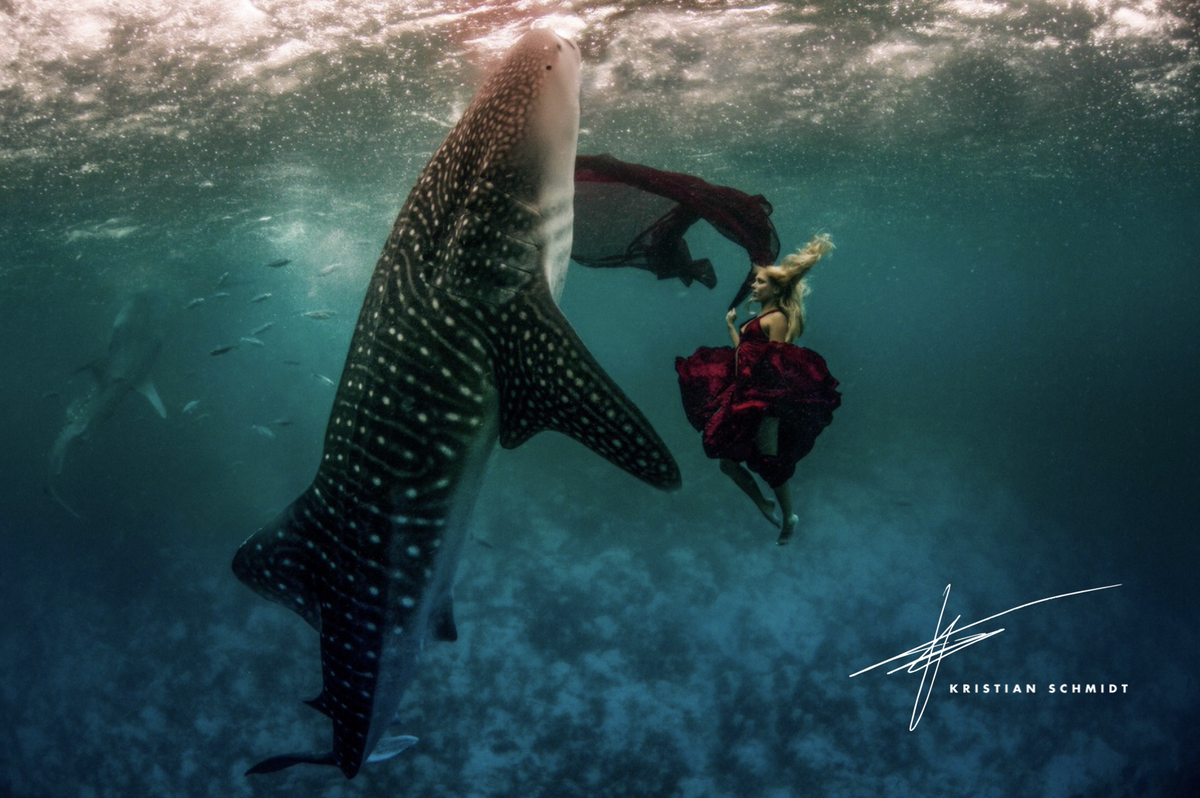 His highly popular Whale Shark Series captured a concept that has never been seen before — beautiful models swimming next to the world's largest shark – and brought together a team focused on raising awareness for the at-risk species. This critically acclaimed project featuring underwater film stills of whale sharks and models have captivated the media and featured in over 200 magazines and newspapers globally. Growing up surrounded by inspiration and culture, Kristian Schmidt naturally embraced his imagination and creativity at a young age. Born in New York City, he left the United States shortly after with his family and spent his childhood in France and Japan. Kristian was raised by his not so ordinary family; he is the son of famed European stage producer Lars Schmidt and his stepmother was Ingrid Bergman.
---
LIMITED EDITION PRINTS
For the first time, Kristian is now offering smaller size prints from his amazing photographs. The prints are subsequent limited editions, only 100 of each print. They are signed by Kristian Schmidt and comes with an immutable Certificate of Authenticity by TRUE. Sizes are 80x60cm / 23.5 inches x 31.5 inches. Click on the Certificates to view them in full.